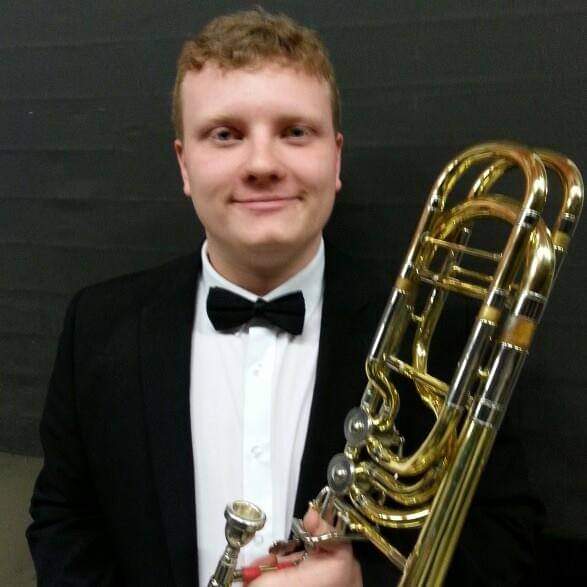 Ben is an experienced and passionate musician and plays the Bass Trombone, Percussion and Piano. He is a committed brass bander and has played with bands from all over the Midlands.

During his final years of school, Ben was awarded a scholarship to study music at The Royal Birmingham Conservatoire. There he studied Bass Trombone, Bass Sackbut and Contrabass Trombone under the instruction of Bob Hughes, David Vines, Chris Houlding and Sue Addison. He graduated in 2015 with a Bachelor's Degree with Honours in Music.

Elsewhere, Ben has played in many amateur and semi-professional orchestras, wind bands and ensembles, most notably, The Band of Her Majesty's Royal Marines, Portsmouth (Royal Band). Ben spent time as the Assistant Musical Director of Amington Brass Band and Coventry Festival Brass Band and in 2017 he became the Musical Director of the City of Birmingham Brass band. After several enjoyable years with Birmingham, a career and location change meant he could no longer continue in the position. Ben now plays Bass Trombone with Newstead Brass and arranges music for brass band and other ensembles in his spare time. He has several published works to date.

Ben currently works as a Primary School Teacher and enjoys bringing his love of music into the classroom.